Development and launch of the Building Controls Professional Assessment with the Building Controls Industry Association (BCIA)
A key objective for the BCIA is to increase the level of skill and competence in the building controls sector which led to the development of the Building Controls Professional Assessment (BCPA). The BCPA aims to help professionals in the UK controls sector demonstrate their competence in core technical skills and a dedicated campaign was required to promote both the Assessment and the new assessment centre.
The objectives of the campaign for Keystone Communications were twofold. Firstly we needed to raise awareness of the BCPA internally with BCIA members to create a 'push' demand for the assessment. Secondly we needed to raise the profile of the BCPA externally and create a 'pull' demand from installers who can demonstrate their competence by achieving the BCPA.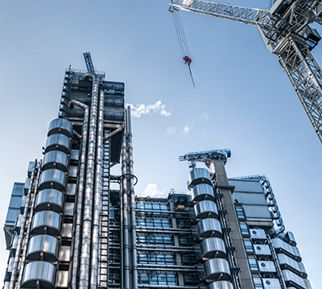 The need to raise awareness internally was satisfied in a number of ways which included:
Producing regular e-newsletters for BCIA members to keep them up to date on progress of both the launch of the Assessment and the building of a dedicated assessment centre.
Organising member meetings to discuss the details of the Assessment and its importance to the industry.
Organising external speakers to address the BCIA members and explain how the Assessment supports good business practice.
The need to raise awareness externally to the wider construction market was satisfied in the following ways:
A press launch which took place at The Shard and was attended by a cross section of key trade media to convey the message to a readership of consultants, contractors and clients.
Keystone produces a quarterly newsletter for the BCIA which is circulated to all members as well as to the full readership of Modern Building Services magazine. This was used to deliver the key messages about the BCPA to a wide audience of building services professionals.
Regular columns and feature length articles were written by Keystone Communications and used to raise awareness about the issues of training and competence in our sector. Magazines such as BSEE, MBS and CIBSE Journal have all now covered the development of the Assessment.
The assessment centre is now up and running and offering Assessments, with enquiries growing at a steady rate. The next steps for Keystone Communications will be to use our contacts with JIB/ECS to help develop a new Gold Card which will only be available to those who have achieved the BCPA.
Photographs from Keystone Communications events that you see on our website were taken by our favourite London-based photographer Rob Clayton