FEATURE: A growing demand for value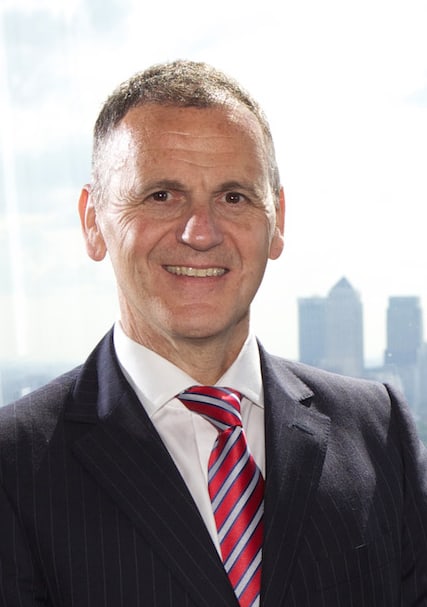 By Steve Harrison, President of the Building Controls Industry Association (BCIA) and global product manager for Belimo Automation
BSRIA's 'Building Energy Management Opportunities' report, issued at the end of 2014, predicts that the global market for building energy management systems will reach $7 billion (just over £4.5 billion) by 2020 – double its current size.
This is of course good news for the building controls sector. In Europe, the main drivers have been a rise in the costs of energy, along with increasing legislation to lower energy use and carbon emissions in the building stock.
Energy efficiency is now a key objective for the EU. The BSRIA report states: "Even a Europe which has been in or near recession for more than five years continues to invest in energy efficiency." Businesses are gradually coming around to the view that saving energy is not simply about corporate social responsibility, but that it also impacts directly on the bottom line. Even if energy is only 10% of your annual overheads as a business, if you could save half of that amount it's worth doing.
Another phenomenon which is going to affect the building energy management systems market is the Internet of Things. Components within buildings that are capable of communicating data provide the ability to track building performance in detail. This is changing the market for BEMS, in that new suppliers are coming from the IT sector to offer analysis tools that tap into the IoT.
So we are in a growing and changing market that is full of opportunities. But at the same time, we need to focus on what customers really want, and that's value for money with measurable returns on their investment.
Take the public sector which is traditionally construction's largest client. Examine any government report on construction from the last decade and the phrase 'value for money' will leap out from almost every page. The private sector is looking for the same thing. Clients want to know that investment in controls and BEMS will make their building easier to run, energy efficient and more valuable in the long term. The potential market may be big, but controls still need to prove their value.
Unfortunately, the term 'value for money' is all too often interpreted as a reason to cut capital expenditure. All of us in building services know that approach leads almost inevitably to increased long-term operational costs. It is a difficult challenge to overcome this view.
For example, the government's report on the construction industry, 'Vision for 2025' states that it aims to reduce by 33% "the initial cost of construction and the whole life cost of built assets." Sometimes it seems that the emphasis is very much on the first part of that objective, rather than the second.
Suppliers to the construction industry need to push for greater recognition that value and price are not the same when it comes to building performance. If public and private sector clients are looking to take advantage of the latest controls technologies, then lifetime value has to be the focus of any cost calculations.
The building controls sector could face such scrutiny with confidence. The BS EN15232 Standard (which has been discussed at length in this column) clearly demonstrates the long-term energy savings that can be made with different levels of investment in controls and BEMS. The BCIA has been promoting the Standard to clients and its own members, so that there can be a common understanding of 'value for money' when it comes to our sector's products and services.
The building services sector is already aware of how important it is to prove value for money – manufacturers and installers have been doing this for many years.
But we also need to work together to ensure that others in the supply chain pay closer attention to that phrase 'whole life cost of built assets'. The BCIA worked with the B&ES in 2014 on a joint conference to address that very issue – an important statement of cooperation between our organisations.
Moving away from cost-first pricing is the only way that clients are going to see the real value of our products and services in more efficient buildings; and the best way for the EU to achieve its energy-saving goals.
This feature was published in the February 2015 issue of Building Services & Environmental Engineer (BSEE). If you would like to commission a similar feature please contact Karen Fletcher.
Media Downloads