FEATURE: Controls and the Internet – a convergence of technologies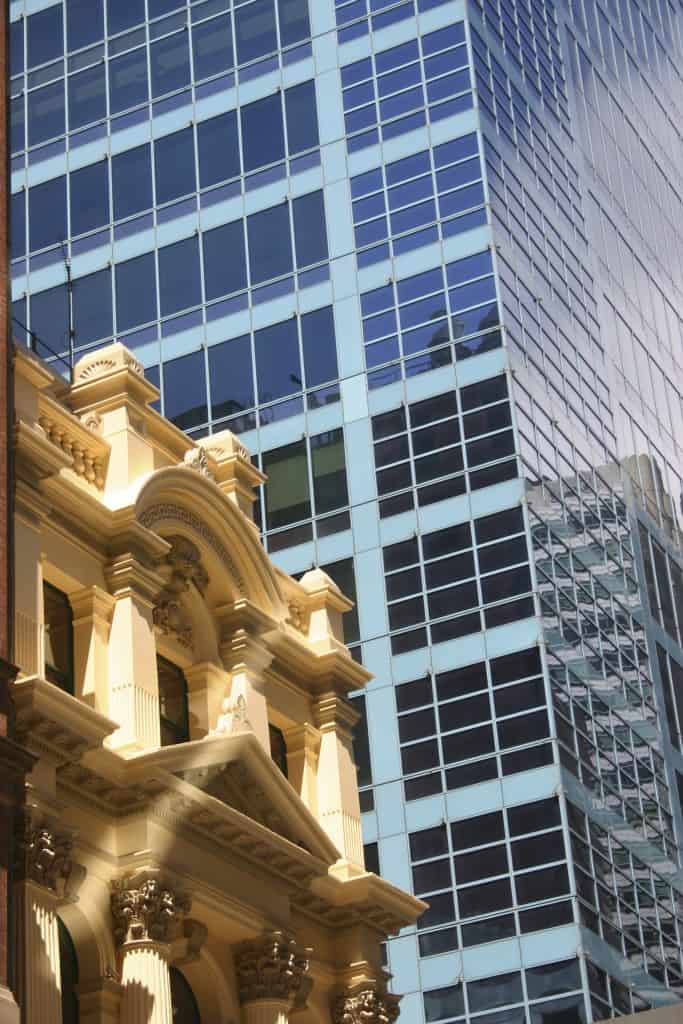 Steve Harrison, President of the BCIA, considers how Internet technology is impacting on building controls and what this means for installers and end-users.
Modern buildings and their controls systems are already heavily under the influence of the Internet. It is possible now to find numerous products that deliver information from the building energy management system (BEMS) to end-users via the web – either onto remote desktops or hand-held devices including smart phones and tablets.
Cloud-based storage is also helping to handle the large amounts of data produced by today's BEMS, as well as enabling faster analysis. Today, end-users can respond quickly to areas of unnecessarily high-energy use and to alarms requiring maintenance or repair.
And it has also brought benefits in terms of software updates, explains Richard Bush, technical support manager for Priva and chair of the Building Controls Industry Association's Technical Working Group. He says:
"Traditionally, if you had new feature or a bug fix, you had to wait for a new update of software that would come out quarterly or perhaps every six months. Now, if you have a Cloud-based system, updates can happen quickly. You can also have much faster development of products because you are not waiting for these clustered releases of software."
Furthermore, we are seeing controls systems using Internet protocols as well as the 'traditional' languages of controls such as BACnet, KNX, or Modbus. It is in this area that controls technology is pushing the boundaries. Next-generation solutions for energy management are being driven by the convergence of technologies from the controls side with the analytics tools that are required to act on the information provided by the BEMS.
The term 'Internet of Things' or 'IoT' has come to encapsulate the idea that more and more devices have an Internet connection and can communicate with each other. Mark Savage, Director of Next Controls Group views this as a development of 'distributed intelligence', a phenomenon made possible by the expansion of the Internet and the adoption of IP-based networks in all their variants to distribute BEMS communications protocols.
"This has enabled equipment manufacturers to begin to provide more sophisticated controls as part of their products which suits the traditional contracting procurement model. It also facilitates better off-site testing of the equipment and, in theory, should shorten the delivery of the HVAC system as a whole," he explains.
This step change, says Savage, has led to even more emphasis on integration as the work of the systems contractor.
"Our role is to integrate all this equipment, and ensure it operates as a single system," he comments.
And it has also opened the market up for clients who are no longer restricted to one manufacturer or devices that use the same proprietary protocol. Savage says that this will require the controls specialist to expand their skills: "Those with strong integration skills and IT-industry trained personnel will be best positioned to succeed as the industry evolves."
Siemens Building Technologies marketing manager, Ian Ellis, also see this merger of building performance and energy data with smart devices as an important development for the industry.
"We have recently launched its new Touch and Web interface for its Desigo BEMS software which allows information to be pulled up via a smartphone or tablet app.
"Customers are very interested in having access to that type of technology because they are common business tools, and we all use them at home too. In the future, more interactions between control systems and users will be through devices that are not made by the controls manufacturers."
With vastly increased amounts of information available in far easier, more accessible formats we could say that the intelligent building has arrived – almost. Having a Cloud stuffed with data is one thing, but knowing what's important and how it can be used is another.
"The challenge is to ensure that the business-critical information is presented to the client in a way that has meaning and relevance to them," says Mark Savage.
"Performance dashboards that confirm a retail store's ability to trade by displaying an overview of the key parameters such as asset availability, environmental conditions, footfall and sales conversion rates, are of far more use to a store manager than an understanding of the position of the fresh air damper," he adds.
Ellis agrees: "Data should only be collected if it makes sense to collect it. On some projects, people try to gather every single bit from every device and that's the danger with the Internet of Things. You can generate huge amounts of data that no one is ever going to look at properly or be able to interpret because there's too much of it. The key is having a plan that makes sense and is relevant to the specific site."
It seems to point towards an end for traditional control languages like BACnet, so will we see these protocols replaced by Internet-based tools and languages such as .xml or will the two still serve different purposes?
"Eventually, all controls will use Internet communications protocols over standard IP based network infrastructures," predicts Savage. "Additionally, fully intelligent devices connected by a single cable will replace the Input/Output modules and controllers that we are familiar with today."
www.bcia.co.uk
This feature was published in the May 2015 issue of Modern Building Services. If you would like to commission a similar feature please contact Karen Fletcher.
Media Downloads