FEATURE: Evaluating building performance – using your BEMS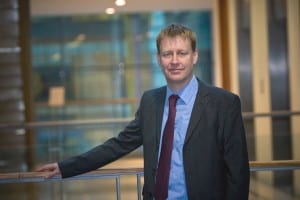 Ian Ellis, Marketing Manager for Siemens Building Technologies in the UK, explains how the building energy management system can support better buiding performance in the long-term.
Building energy performance is climbing the business agenda for owners and operators in 2015. Already an important business asset, a building's performance in terms of energy use is increasingly under scrutiny.
For example, the introduction of the government's Energy Savings Opportunities Scheme (ESOS)
hat comes into force at the end of this year and will require a company to measure energy usage across its operations every four years.
And then there are Energy Performance Certificates (EPCs). It will be illegal from 2018 to rent or sell a building with an F or G rating on its EPC.
It is good business, therefore, for companies to know exactly how their buildings are performing, not only to save energy and money, but also have a much better understanding of operational efficiency in their organisation.
Energy performance is a broad term, so it is helpful to refer to the Energy Performance of Buildings Directive (EPBD) for a clear definition of what we are talking about when considering how to measure, monitor and manage energy in a building. The EPBD defines 'energy performance' as the actual or estimated energy required to for the use of building services. These include: heating, domestic hot water, cooling, ventilation, lighting and auxiliary energy.
In a commercial property, all those services are estimated to account for 80 per cent of all energy use. Furthermore, each of them will probably have its own in-built controls and should also be part of a wider building energy management system (BEMS), such as the Desigo system from Siemens. Ideally, the BEMS links together all the elements of building services, as well as energy meters. This means that the BEMS is monitoring actual energy use, while controlling the operation of building services.
Armed with that knowledge, it is clear that investment in good building controls should form a central plank in a company's energy strategy. A BEMS is a vital tool in evaluating building performance and, used correctly, it can help to show not only the current status of a building, but offer a clear direction for money-saving strategies in the long term.
Standard practice
Knowing you need a BEMS is a good first step, but understanding its effect on your building's energy performance is a more complex issue. Help is at hand from a useful British and European Standard.
BS EN 15232: 2012 Energy Performance of Buildings – impact of building automation, controls and building management came into existence in 2012 in support of the EPBD and has been recognised across Europe as an important source of information on the performance of building controls.
The basis of Standard is a structured list of controls and building automation technologies that have a direct effect on the energy used by buildings. The Standard also created a method to define minimum requirements for controls in different types of commercial applications such as offices, hospitals, schools, retail and restaurants. A detailed methodology assesses the impact of different types of control on the energy performance of a given building.
The key function performed by the Standard is the creation of four levels (or classes) of control and the illustration of the resulting energy savings that can be expected by achieving these different classes. The elements of each class of control are listed in a brand-neutral way so it is clear what technology is included in each class.
One of the simplest principles of energy efficiency is not to use services until they are required, knowns as 'demand-based' control. This basic rule lies at the heart of BS EN 15232 and in itself offers significant opportunities for energy efficiencies. Sensors such as temperature, daylighting or CO2 (or a combination of these) are used to ensure services only run when necessary.
Where ventilation and air conditioning are concerned, the fan and the air handling process, which includes heating, cooling, humidification and dehumidification, are major energy users. Demand-based control of these services can therefore have a significant impact on energy use in buildings. Additionally, adopting a demand-based control approach will ensure that equipment runs less frequently and for shorter periods, lowering maintenance costs and extending the lifetime for the equipment.
Those looking to find a way to manage their energy use can use BS EN 15232 as a strong business case for investment in building controls and BEMS. The Standard is also useful for assessing what controls are present in existing buildings – surprisingly, finding out what is already there is often a challenge. A survey based on the Standard will show the status of the current building controls, and also provide a good basis for a survey on how they are functioning.
In 2013, the European Building Automation and Controls Association (Eubac) developed a method for using BS EN15232 to assess control systems in both new build projects (at the design stage) and existing buildings. It offers accreditation to assessors who are able to apply the Standard to buildings to offer an independent report on the controls and BEMS, which will be rated A+ to F (to reflect the labels used in Energy Performance Certificates for commercial buildings). All assessments are further examined by the Eubac technical committee before confirmation.
These assessments provide a means for Building owners or managers to assessments research options for refurbishing their building controls. Crucially, it also highlights the importance of maintenance of control systems. In order to retain a certificate, the assessment must be repeated every three years. This will help retain the benefits they can bring to energy efficient building operation.
Until now, it has been an almost unfathomable process to glean an understanding of the true impact of controls technologies in buildings. The BS EN15232 Standard provides a way to fill that knowledge gap. It is therefore a very useful tool for those looking to assess both the technical effectiveness and financial benefits of building controls and BEMS that building owners and operators may have previously been missing out on.
This feature was published in the April 2015 issue of EiBI. If you would like to commission a similar feature please contact Karen Fletcher.
Media Downloads