FEATURE: Gold plating the public sector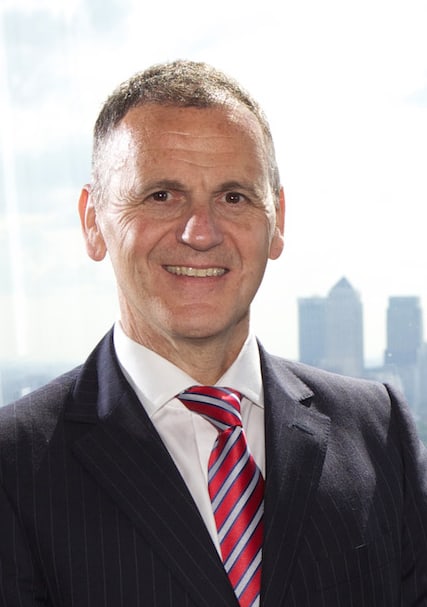 By Steve Harrison, President of the Building Controls Industry Association (BCIA) and global product manager for Belimo Automation
In February, the Department for Communities and Local Government (DCLG) opened up a consultation on the current regime for Display Energy Certificates in England and Wales, 'and how it could be streamlined and improved'.
The aim, says DCLG, is to reduce the 'gold plating' that the UK government added to the requirements of the Energy Performance of Buildings Directive (EPBD, Article 27) when DECs were introduced. In other words, here in the UK we went further than EU legislation required.
Now the Government is trying to find ways of stepping back from that in order to save money in a financially strained public sector. As the consultation document says, government is seeking: "Options for reducing unnecessary costs to public bodies and the public purse…. So that resources may be focused on the delivery of front-line services."
An understandable aim, but in the long-term that may be a false economy.
As a brief reminder, Display Energy Certificates must be displayed in buildings over 500m2 that are occupied by a public authority or institution providing a public service. The DEC shows the energy performance of a building based on its actual energy consumption.
The rules cover schools, hospitals, leisure centres and others. DECs for buildings between 500m2 and 1000m2 are currently valid for ten years. For buildings over 1000m2, the DEC is valid for 1 year. Under the current EU rules, the DEC threshold would be lowered to 250m2 from July 2015.
One of the options outlined in the consultation document* that the Government particularly supports is moving to a ten-year cycle for all DECs, regardless of building size. The consultation document estimates that inspection costs for large public buildings such as hospitals, large schools and libraries would fall as a result. By moving to a ten-year cycle rather than annual updates to DECs, public authorities could save just over £6 million annually.
Other options outlined in the document include a move away from DECs altogether – a suggestion that has already outraged the green building community.
DECs are an important part of encouraging those in charge of public sector properties to pay attention to their energy use. Rather than reducing the amount of time spent considering energy and how it is being used, the public sector has every reason to spend more time concentrating on saving energy.
Just one figure to consider: the National Health Service (NHS) spends £750 million on energy each year (Source: UK Green Investment Bank report: Energy Efficiency and the NHS). Schools in the UK spend over £400 million per year on energy (Source: Department for Education & Skills). The Carbon Trust estimates that schools could reduce energy use by up to £44 million per year through relatively straightforward measures.
Since 2005, average gas and electricity prices have increased by over 80% for non-domestic consumers. According to DECC's energy projections, by 2030 electricity prices in the services sector (which includes the public sector) will increase by 66% above inflation compared to 2013 prices. Gas prices will rise by 31%.
A report prepared for DECC in 2011 estimated that the cost effective potential for investment in carbon abatement (mainly through energy efficiency measures) in the entire UK public sector was £1.66 billion.
It is tempting in these financially difficult times to look at the up-front cost savings of taking out the obligation to produce reports and certificates. But when the benefits of energy efficiency are considered, there are much bigger numbers at stake.
So let's not throw the baby out with the bath water. DECs are not perfect (enforcement is an issue), but they do have the ability to make those with the task of operating our public buildings take notice of the energy they are using. The public sector faces many challenges, but energy efficiency is one to which the building services industry has any number of solutions. It is time to stop cutting back on strategies that support energy efficiency – and start saving the big money.
This feature was published in the March 2015 issue of Building Services & Environmental Engineer (BSEE). If you would like to commission a similar feature please contact Karen Fletcher.
Media Downloads