PRESS RELEASE: Club together for the 2016 National Golf Championship
The Electrical Industries Charity has launched its 2016 National Golf Championships which will take place at the prestigious Belfry Hotel & Resort on Thursday 29 September.
The 4 Ball competition will tee off at one of the most famous golfing locations in the UK, the stunning championship Brabazon Course. Surrounded by 500 aches of countryside, the course boasts carpet-smooth greens, lakes and iconic holes where some of the most dramatic moments in the history of the sport have played out.
Tickets for the event are now available with a chance to grab a unique early bird offer of £989 for a team of four if you book by Sunday 14 February 2016. Book your place now to play one of the most exclusive courses in the UK with fellow golf enthusiasts in the industry.
The charity is also seeking sponsors which will give companies the opportunity to build relationships with new and existing clients and gain fantastic exposure in the run up to the event.
Managing Director, Tessa Ogle says: "The National Golf Championship is an opportunity for everyone to show their support for the Electrical Industries Charity. The success of our previous golfing events has put the championship firmly in the industry calendar which means people can expect to build business relationships with some of the biggest names in our sector.
"The world-class resort is the perfect place for networking so we hope to see plenty of new faces at the 2016 event. Golf remains one of the most popular sports in the UK so we're certain many of our enthusiasts will be joining us again."
For more details about tickets and sponsorship please contact Liva Ivanova, telephone: 02036961716 email: liva.ivanova@electricalcharity.org
Media Downloads
Images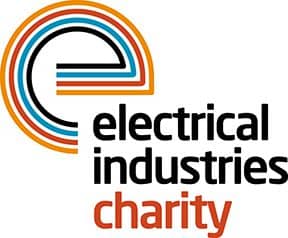 Documents

Press Release
(Press-Release.docx)