BCIA: Association Newsletter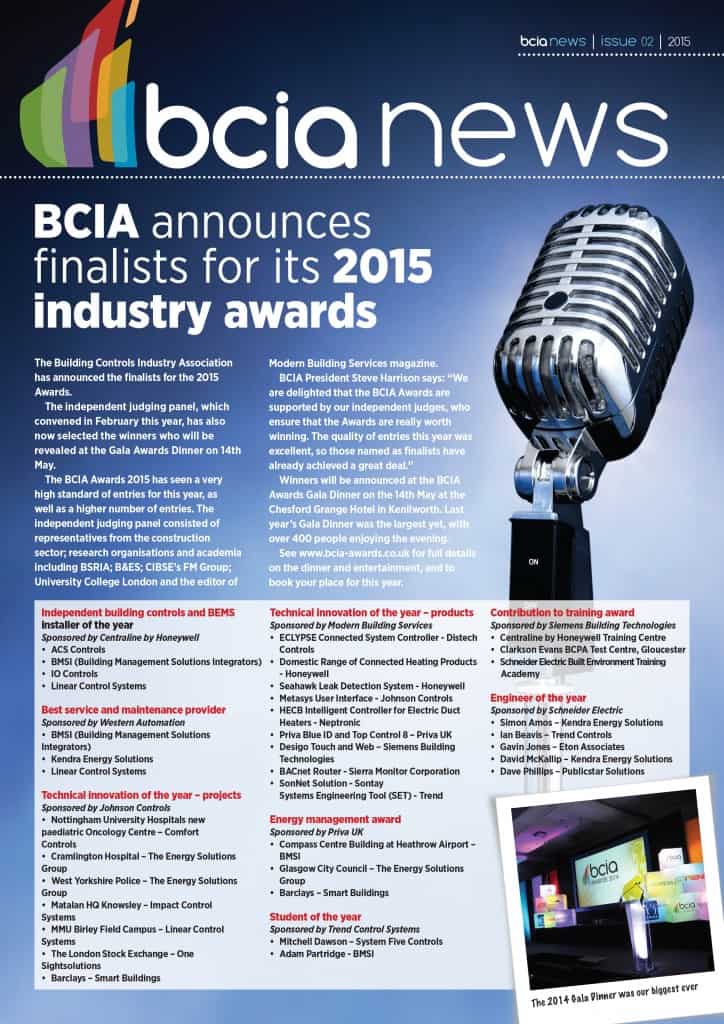 One of the BCIA's key objectives is to raise awareness of the importance of building controls and Building Energy Management Systems (BEMS) with consultants, contractors and building managers.
This objective is achieved is through the quarterly BCIA Newsletter which is researched and written by Keystone Communications and designed by one of our favourite design consultants, Jason Harris at 24-7 Design.
By ensuring that the information is easy to read, informative and lively, Keystone Communications has created an impactful newsletter that delivers news about the BCIA and its members, as well as up to date information on the building controls sector.
The BCIA Newsletter is circulated with Modern Building Services magazine, an arrangement that was negotiated by Keystone Communications and which ensures that the newsletter reaches over 20,000 people every quarter. Not only does it attract attention from influencers in the building controls supply chain, it has also been key in the recruitment of new members who see the BCIA as an active and engaged organisation that has something to say.